Officially opened a used forklift center at Wang Noi branch, Ayutthaya
15/03/2022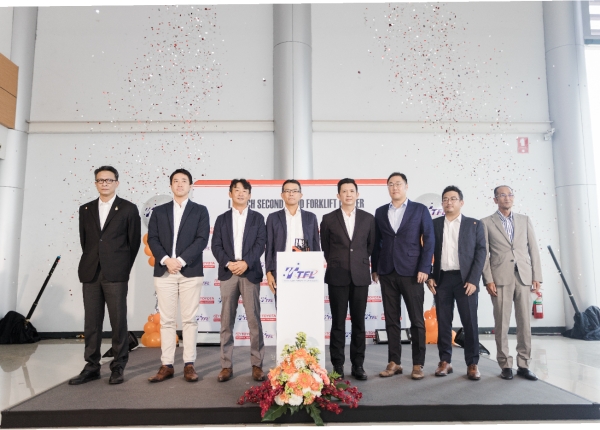 On March 3, 2022, Toyota Tsusho Forklift (Thailand) Co., Ltd. officially opened a used forklift center at Wang Noi branch, Ayutthaya province.
To be a distribution center for good quality used forklifts, both in as-is and refurbished, with Mr. Hiroshi Mukai, the president
of the company attended the opening ceremony. A
nd the chairman to celebrate the opening of the used forklift center with the management In the event, there is a special price forklift promotion.
Including giving away various prizes to reward customers who have always supported.