The series of engine not more than 8 tons that Toyota has designed by the special engineering team suitable for heavy industries. Focusing on maximum durability for every heavy workload, but fit it in the compact & precise body that provides more flexible operation in any work space limitation compared to the same series of other brands. With our unique innovative functions of safety including SAS,OPS and speed control system as well as other functions installed in this series, it will provide the most comfortable and highest efficiency during forklift operation. It is well recognized from customers all around the world that our Toyota series is the no. 1 in engine forklift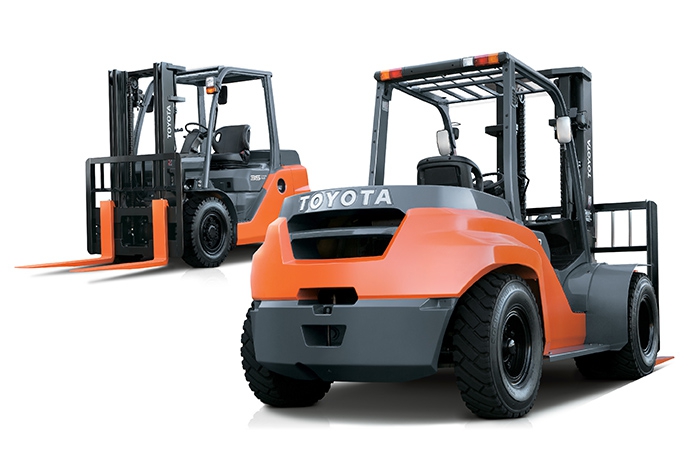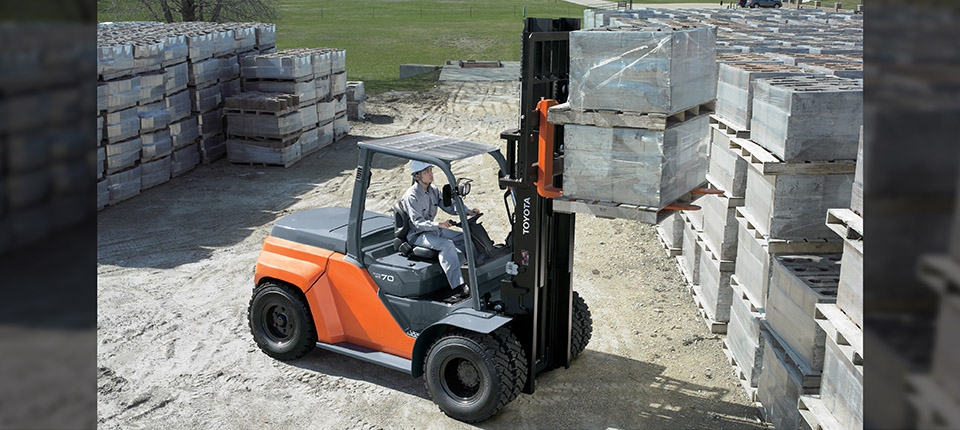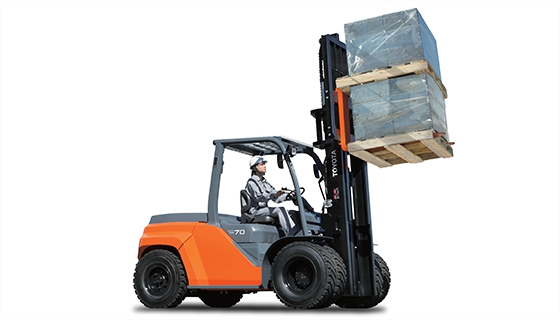 SYSTEM OF ACTIVE STABILITY (SAS)
Safety innovation that controls the balance movement of forklifts when turning and lifting to ensure the highest efficiency. Meanwhile, there is a function of speed control for lifting the forks and its angle automatically to enhance the highest efficiency and productivity.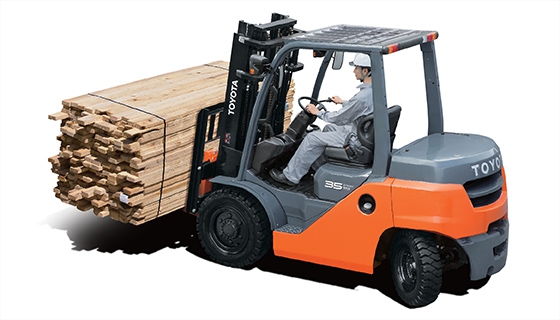 ACCESSIBLE IN ALL WORKSITES
Focusing on smaller body than other fuel forklift trucks in the market to allow easy access in the limited working areas with the driving support function that makes the forklift trucks more flexible and convenient to use.
Models
8FD35N
8FG35N
8FD40N
8FG40N
8FD45N
8FG45N
8FD50N
8FG50N
8FD60N
8FG60N
8FD70N
8FG70N
8FD80N
8FG80N
Engine Type
Diesel / Gasoline
Load Capacity
kg
3500
4000
4500
5000
6000
7000
8000
Load Center
mm
600
600
600
600
600
600
600
Overall Width
mm
1350
1350
1450
1450
1965
1965
1965
Turning Radius (outside)
mm
2610
2660
2750
2810
3230
3280
3320
Overhead Guard Height
mm
2210
2210
2300
2300
2310
2310
2310
Length to Fork Face
mm
2925
2980
3110
3170
3490
3545
3590
Top