Toyota's forklift series which have been guaranteed by users around the world as the strongest and most stable forklifts. With meticulous design from the engineering team, the truck has a large 3,500 cc engine equipped with the highest safety innovations including the System of Active Stability (SAS), Operator Presence Sensing (OPS), and Steering Speed Control when transporting goods. Since this model includes various functional features, its performance is widely recognised by customers around the world as Toyota's No.1 fuel forklift truck which is strongest, most long-lasting, and most durable.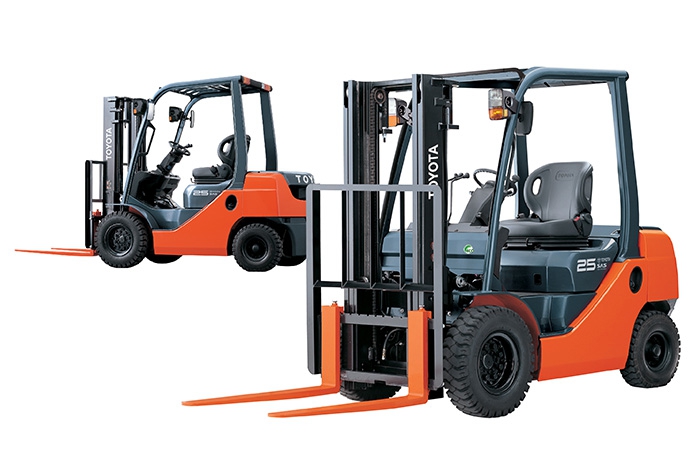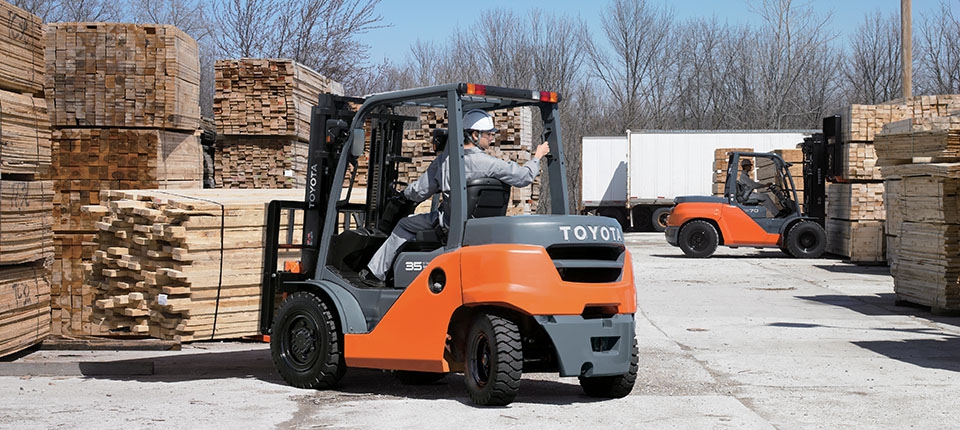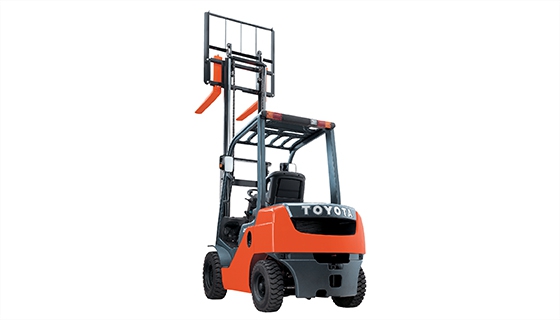 SYSTEM OF ACTIVE STABILITY (SAS)
Safety innovation that controls the balance movement of forklifts when turning and lifting to ensure thehighest efficiency. Meanwhile, there is a function of speed control for lifting the forks and its angle automatically to enhance the highest efficiency and productivity.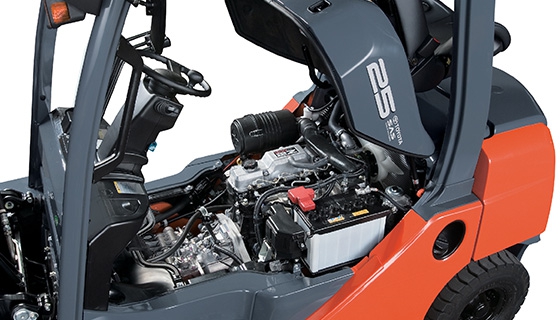 STRONG, DURABLE AND LONG-LASTING
The forklift structure is designed to reduce the use of plastic parts to increase the durability of various components, making the forklift stronger.It can help minimize the unnecessary maintenance cost in the future and easy care-taking.
Models
8FD10
8FG10
8FD15
8FG15
8FD18
8FG18
8FDK20
8FGK20
8FD20
8FG20
8FDK25
8FGK25
8FD25
8FG25
8FDK30
8FGK30
8FD30
8FG30
8FDJ35
8FGJ35
Engine Type
Diesel / Gasoline
Load Capacity
kg
1000
1500
1750
2000
2000
2500
2500
3000
3000
3500
Load Center
mm
500
500
500
500
500
500
500
500
500
500
Overall Width
mm
1045
1070
1070
1155
1150
1155
1150
1255
1240
1290
Turning Radius (outside)
mm
1910
1990
2010
2040
2200
2090
2280
2130
2430
2490
Overhead Guard Height
mm
2080
2080
2080
2085
2110
2085
2110
2085
2170
2180
Length to Fork Face
mm
2240
2285
2310
2360
2550
2420
2620
2505
2775
2845
Top