The ultimate small forklifts that can access all narrow spaces both indoor and outdoor with design that is compactand moves the rear wheel to the truck's centre, allowing for small turning radius. The forklifts also include many special innovations that maximise the efficiency of the forklifts both by enhancing the efficiency of battery for long operating time and using the System of Active Stability that ensures smooth and safe operations.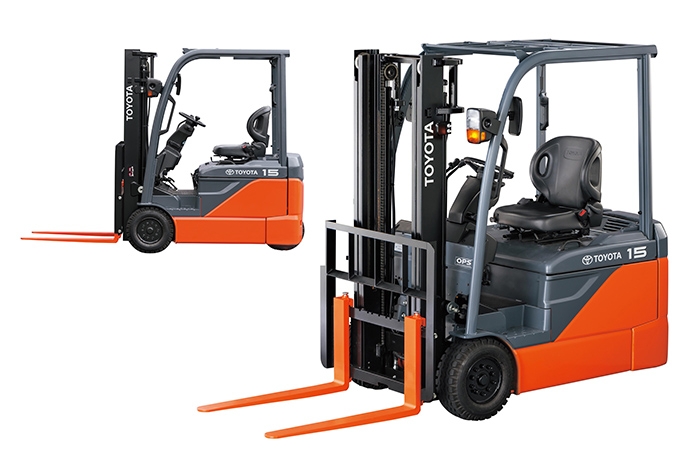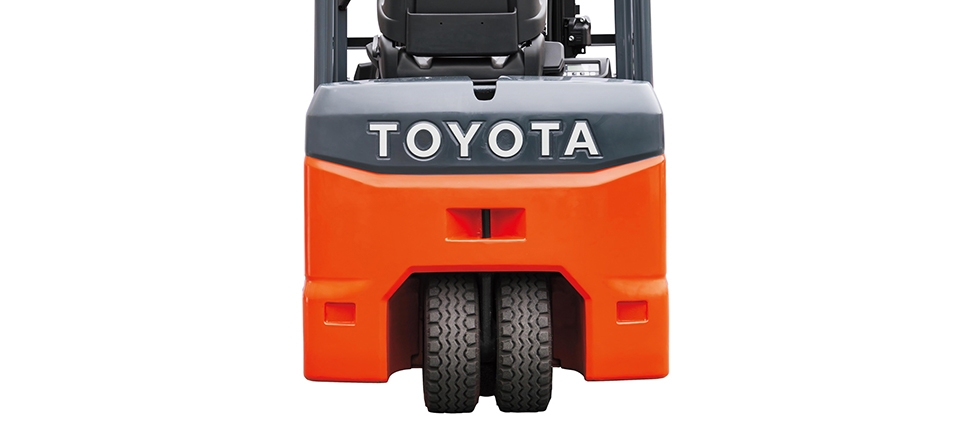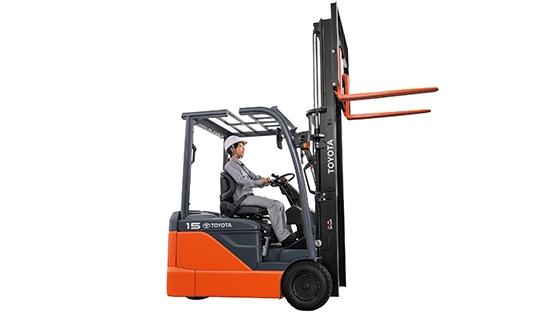 SYSTEM OF ACTIVE STABILITY (SAS)
Safety innovation that controls the balance movement of forklifts when turning and lifting to ensure the highest efficiency. Meanwhile, there is a function of speed control for lifting the forks and its angle automatically to enhance the highest efficiency and productivity.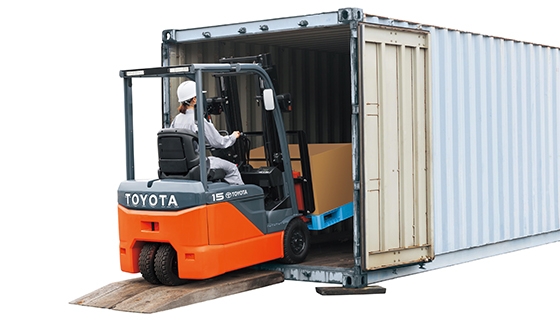 MORE COMPACT FOR NARROWER TURNS
The ultimate design innovation for compact forklift body that can solve any problem of limited spaces with the best turning radius even in a very narrow working space.
Models
8FBE10
8FBE13
8FBE15
8FBE18
8FBE20
Engine Type
Electric
Load Capacity
kg
1000
1250
1500
1750
2000
Load Center
mm
500
500
500
500
500
Overall Width
mm
1075
1075
1075
1075
1075
Turning Radius (outside)
mm
1385
1400
1515
1550
1675
Overhead Guard Height
mm
1980
1980
1980
1980
1980
Length to Fork Face
mm
1750
1755
1875
1905
2045
Voltage/Capacity
Min
V/Ah
48/208
48/208
48/390
48/390
48/390
Max
V/Ah
48/370
48/370
48/565
48/565
48/645
Electric Motors
Drive
kW
4.9 x 2
4.9 x 2
4.9 x 2
4.9 x 2
4.9 x 2
Load Handling
kW
9.2
9.2
9.2
9.2
9.2
Top